Apply Now For A Automotive Technician Position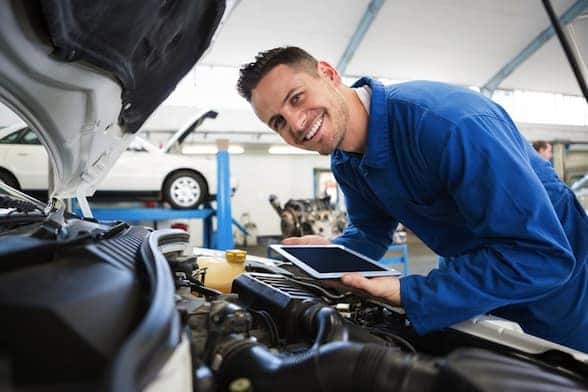 At Competition Automotive Group, being family-owned has its rewards.
We operate on a set of standards that you won't find at other dealerships in the area.
As a Technician for one of our brands, you will be part of a successful and efficiently run team. Main responsibilities include; perform work specified on the repair order with efficiency and in accordance with the dealership, test-drive vehicles, and test components and systems, using diagnostic tools and special service equipment, diagnosing, maintaining, and repairing vehicle automotive systems including engine, transmission, electrical steering, suspension, brakes, air conditioning, etc. Competition Auto Group offers an exceptional working environment, competitive salary, and a comprehensive benefits package.
Responsibilities
Perform work specified on the repair order with efficiency and in accordance with dealership
Test-drive vehicles, and test components and systems, using diagnostic tools and special service equipment
Diagnosing, maintaining, and repairing vehicle automotive systems including engine, transmission, electrical steering, suspension, brakes, air conditioning, etc.
Communicate directly with the Service Advisor so that customers can be informed if any additional service is needed. Providing an estimate of time needed for additional repairs
Executing repairs under warranty to manufacturer specifications
Qualifications
ASE certifications are ideal
Strong automotive background
Strong teamwork skills
Willing to submit to a background check
Must have clean & valid driver's license