History of Competition Automotive Group
Joe Buzzetta is the founder of the Competition Auto Group, Long Island's leading family-owned and operated dealership group, which includes Competition BMW of Smithtown, Mercedes-Benz of Smithtown, Sprinter, Competition Subaru, Mercedes-Benz of Huntington and Competition INFINITI.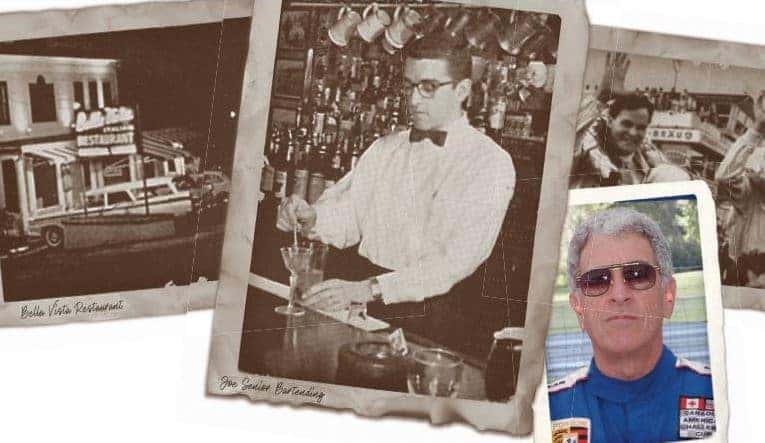 A COMPETITIVE SPIRIT
Joe's spirit of competition comes from a long and successful career of championship sports car racing that began in the 1950s while he was stationed in Frankfurt, Germany,  serving our country in the U.S. Army. His racing career spanned from 1958 to 1969, where he had a very visible presence on racetracks in Europe and the U.S., when professional sports car racing was reaching its zenith. His reputation as a serious, competitive driver led Porsche to offer Joe the coveted position as their first American factory driver. And he delivered, steering Porsche to the pinnacle of race car dominance from 1965 to 1969.
The Nürburgring is an extremely demanding track that requires full concentration. After 1,000 kilometers (more than 600 miles) of racing through the twisting track, including 176 turns per lap, Buzzetta gave Porsche their first overall win in more than a decade, all the sweeter because the race was on their home turf. But Buzzetta was not only a championship race car driver; he also proved to be an astute businessman.
IN THE BEGINNING: THE BELLA VISTA
In 1956, Buzzetta's father, John, opened Bella Vista, a restaurant in Centerport on the north shore of Long Island. The restaurant was located at the intersection of roads frequented by a burgeoning group of sports car club members who would travel to eastern Long Island for weekend rallies. They began congregating in the parking lot, regaling each other with their auto adventures, and then stayed to enjoy a meal. Joe had recently returned from his stint in the Army and was working at the restaurant as a bartender. Oscar Rubio, a frequent patron at the Bella Vista, was a well-known hot-rod mechanic who owned a repair shop in Smithtown called Competition Engineering. Rubio and Joe became friends and decided to go into business together. Though Joe's father was upset that his son was leaving the restaurant business, he lent his son the money to finance his dream.
THE FIRST DEALERSHIP
Joe had a great mind for business and knew that in order to be successful, they needed to sell more than
mechanical services, so they began to buy and sell used cars. Joe had a connection with Max Hoff man, a well-known importer, and distributor of luxury European automobiles, who offered Joe an opportunity to open a Porsche/BMW dealership in Smithtown. They also struck a deal with Datsun. In 1970 Mercedes-Benz approached Joe about opening a dealership with the caveat that a new 8,000-square foot building be constructed on Jericho Turnpike in Smithtown. He also had to agree to give up the Porsche dealership in the deal. In the late 80s, Oscar and Joe parted ways, with Joe left to operate the dealerships, which were flourishing
As a teenager, Joe Jr. began working at almost every job to learn the automotive business from the ground up, including the parts and service departments. He moved into a sales position at Competition INFINITI, then was promoted to sales manager and then named General Manager at INFINITI. In 2001 Joe left INFINITI to be the General Manager at Competition BMW, where he now oversees both Competition BMW and Competition INFINITI. Joe's expertise was pivotal in acquiring many of the dealership properties that comprise the Competition Auto Group, which have allowed them to expand and become a dominating force in the Smithtown automobile corridor.
Visit one of our Competition Automotive Group showrooms if you are interested in purchasing or leasing a vehicle! Whether you prefer INFINITI, BMW, Mercedes-Benz or Subaru, Competition Auto Group can find the perfect car for you! Contact us to learn more about a specific brand or vehicle, or schedule a test drive today!