Subaru Forester, Crosstrek, & Outback Score Top 3 2020 Best Resale Value SUVs
Subaru Forester, Crosstrek, & Outback Score Top 3 2020 Best Resale Value SUVs
Wednesday, 20 January, 2021
According to Kelley Blue Book, the Subaru Crosstrek, Forester, and Outback are the top three SUVs that retain their value the best. The Toyota Highlander and GMC Yukon rank number four and five on Kelley Blue Books 2020 Best Resale Value SUVs. Torque News shares with us more information on Subaru's Top 3 2020 Vehicles with The Best Resale Value.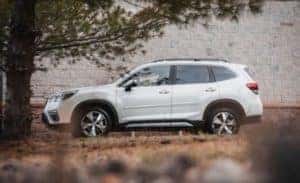 Kelley Blue Book shares with us that the cost of a new vehicle is a sizable financial expense for most of us. Choosing a vehicle with a solid resale value can save you much more money in the long run. Their annual Best Resale Value Awards makes it easier to find true long-term value. The Subaru Crosstrek, Forester, and Outback SUVs tend to keep their value because of their ruggedness, durability, and loyal following.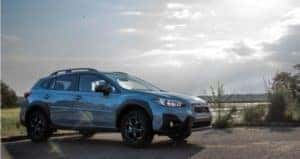 Subaru Crosstrek
Kelley Blue Book shares with us that the 2020 Subaru Crosstrek is proof that you don't need to spend a lot of money or have a big vehicle to go on a grand adventure. The Crosstrek is essentially a raised and more rugged version of the Impreza hatchback. The Subaru Crosstrek offers an excellent blend of capability, efficiency, safety, and amenities, and it has the best resale value in its class.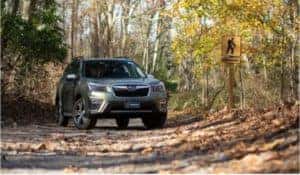 Subaru Forester
The 2020 Subaru Forester attracts buyers seeking a smaller 2-row SUV that has an adventurous spirit due to its ample ground clearance, easy maneuverability, and all-wheel drive. Along with other Subaru's, the Forester has excellent resale value.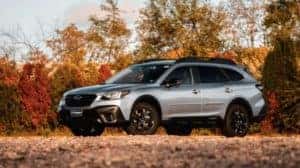 Subaru Outback
The 2020 Subaru Outback is all-new for 2020 and more advanced than ever. With new technology, upgraded engine offerings, and an efficient and reliable safety suite, the new generation Outback is the best in its class for retaining its value.
At Competition Automotive Group we know you have expectations and as a car dealer, we enjoy the challenge of meeting and exceeding those standards every time. Stop at our dealerships, Competition BMW, Competition INFINITI, Competition Subaru, Mercedes-Benz of Huntington, and Mercedes-Benz of Smithtown and explore our large inventory of new and pre-owned vehicles. Be sure to also check out our lease specials and our service and parts specials at all our dealerships!